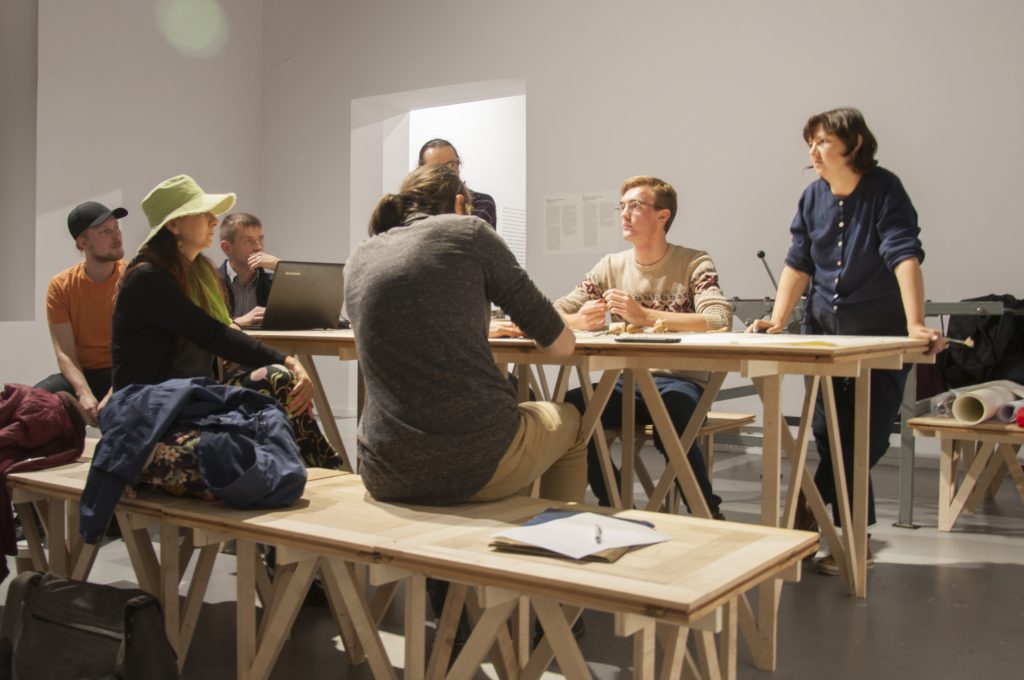 Open Place 是烏克蘭藝術家的倡議活動,致力於建立藝術家與烏克蘭社會間不同層面的深度連結。該平台鼓勵烏克蘭地區及其他國家的藝術家、策展人交換意見、想法,以及兩者之間的相互影響,並鼓勵人們在藝術、政治和社會文化轉型的進程中,建立培養不同觀點的合作關係。Open Place 相信文化扮演非常關鍵的角色,建立公民社會、解決衝突、克服社會中的歧視和狹隘視野。Open Place 不斷研究與尋找藝術機構的形式,並認為藝術機構應該在文化活動中扮演積極的角色,與大環境攜手共創共同價值、參與藝術現象及文化脈絡的發展。自1999年成立以來,Open Place 發展並實踐了許多跨領域的計畫,期許能將藝術的影響範疇推向更寬廣的境界,讓更多人能參與其中。人們集體合作,透過交流和駐村計畫,積極在烏克蘭和國外建立草根倡議網路。
*Open Place 在烏維雅士都城堡當代藝術中心
┃官網:http://openplace.com.ua/en/
*2019、2021 視盟「西亞南亞交流計畫」參與單位
Open Place it is an initiative of Ukrainian artists that is devoted to establishing strong connections between artists and different layers of Ukrainian society. The platform encourages the exchange of opinions, ideas and influences between artists and curators from different areas of Ukraine and other countries, and it encourages collaborations that foster diverse perspectives in the evolution of art, politics and socio-cultural transition.Open Place develops its activity based on believe in crucial role of the culture as for the construction of civil society, and conflict resolution, overcoming discrimination and intolerance in the society. Open Place is studying and searching the form of an art institution, where society would plays the role of an active participant in cultural events, co-creator of common values, artistic phenomena and cultural context.Since its start in 1999, Open Place has developed and implemented a number of interdisciplinary projects aimed at expansion of the borders of influence of art and engagement of the new groups of people to creative process. Collective works actively on establishment of the network of grass roots initiatives, both in Ukraine and abroad by organizing exchanges and hosting the residencies.
*Open Place at the Ujazdowski Castle Centre for Contemporary Art
原文出自 Open Place,由社團法人台灣視覺藝術協會整理翻譯。
Text in this page is originally from Open Place and has been translated and altered by AVAT.