The Art Scene in the West & South Asia
Mapping Art Spaces in West and South Asia
At the end of the last century, governments in Asia gradually became more liberal over time while local economies were taking off. The era was marked by a social atmosphere that urged for innovations and changes, where artists, using the resources immediately available under diverse cultural and political context, started to follow the models prevalent in the Europe and the US to formulate alternative art spaces featuring various experimental functions and spirits. Different from the high walls characterizing museums and galleries, these emerging alternative spaces, tightly embedded within their local context, have acted as avant-garde outposts, pioneering domestic art trends in homegrown creative ecologies.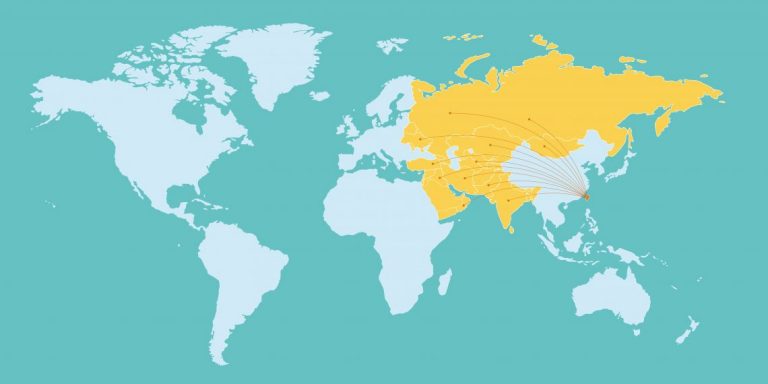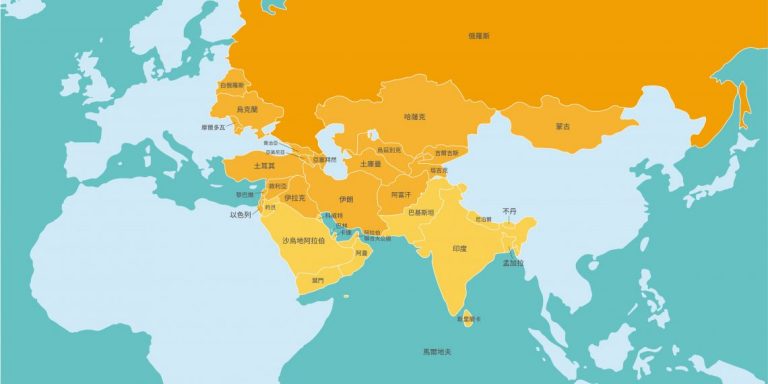 Likewise, Taiwanese art scene is not unfamiliar with such concept of alternative spaces. After years of cultural exchange and mutual visits with peer organizations across Northeast and Southeast Asia, the cognitive horizon when it comes to alternative spaces has expanded from a list of domestic candidates to neighboring places in the region outside of the island – that being said – mainstream discussions in Taiwan around the subject of 'contemporary art in Asia' still refer very much to an Euro-centric perspective of the 'Far East' which excludes the geographical and cultural areas of the wider 'Middle East.' To address this phenomenon and to further the understanding of recent artistic environments within the West and South Asia, a shift to explore westward on the map of Asia in relation to its worldwide artistic development is in turn necessary in order to provide new perspectives and cultivate different line of enquires.
然而,在台灣,我們所盛為討論的「亞洲當代藝術」現況,常是泛指歐洲觀點的「遠東(Far East)」,而不包含該觀點中的「中東(Middle East)」。因此,對於西亞與南亞藝術現狀的理解,將伴隨著台灣對於藝術世界亞洲版圖認識論的左移,才能得以提供嶄新而陌生的視野及提問。
As the largest nonprofit visual art association in Taiwan, Association of the Visual Arts in Taiwan (AVAT) has leveraged its three strands of flagship program – FreeS Art Space, Taiwan Contemporary Art Archives, and the TAIWAN ANNUAL exhibition – as its operational prototype, to continue the organization's exploration outward strengthening networks with independent art spaces worldwide with its fruitful results after years of dedication to international exchange. With an aim to realize the plan of 'Asia Epistemology Westward Drift' namely a shift in epistemology to drift westward for Asia, AVAT will venture into an untapped territory to proactively consolidate and map out art organizations in West and South Asia. This plan will sort through and organize related information on the operational and functional models of peer art spaces in the region, to plant the seed for future collaboration in the hope of expanding the existing network of cultural exchange and to further share these international resources with the public.
West & South Asia Culture Exchange Program
自2013年起,視盟與來自台灣、中國、韓國、香港與澳門共六個獨立藝術空間,共同組織「亞洲獨立藝術空間連線」(AIA Asia in Independent Asia,以下簡稱AIA連線),此一連線期望的是能帶動整個亞洲的藝文空間交流,與彼此分享亞洲替代空間(alternative space)或藝術家空間( artist-run space)的經驗及特有的發展脈絡。
延續組織AIA的動機與精神,視盟四年間陸續和來自東亞、東南亞約30個當代藝術空間進行合作與交流活動,2015年,視盟主辦之台灣當代一年展,開始規劃「國際當代藝術空間」展區,以國際規模的大展型態,邀請環西太平洋國家的獨立藝術機構/替代空間來臺交流,於會場進行約一週的展覽。
自2018年開始,視盟連續兩年透過「亞洲認識論西移-當代藝術空間探查」西亞南亞交流計畫,邀請來自俄羅斯、印度、尼泊爾、孟加拉、伊朗、烏克蘭、喬治亞、土耳其等地共計13個西亞、南亞國際當代藝術空間,將既有國際事務交流合作平台延伸至東亞以外的亞洲地區,透過邀請受邀單位參與「台灣當代一年展」展出,以及進行藝術沙龍、藝術論壇、台北藝術空間參訪等交流活動,受邀單位以及臺灣藝術機構在交流非營利運作的同質經驗中,得以分享各國藝文生態、共學非營利的營運策略。
同時,視盟亦逐步爬梳並建置西亞、南亞的當代藝術空間名單,將資訊編纂與整理後更新至網站頁面上,期許藉由持續性的向外盤點與向內共享,協助台灣勾勒出更清楚、更完整的亞洲當代藝術樣貌,也將獲取的知識與經驗回饋至台灣自身,促進本地藝術生態的發展可能。
2021年的交流計畫因疫情影響首次線上轉型,交流方式亦有所調整,Britto Arts Trust(達卡/孟加拉)、Center of Contemporary Art-Tbilisi(提比里斯/喬治亞)、Open Place(基輔/烏克蘭)、Mahal Art Space(丹吉爾/摩洛哥)等4個受邀單位改為以虛擬展覽的方式參加「台灣當代一年展」,與來自台灣的藝術單位聯合展呈;4個受邀單位亦同時擔任2場線上座談的講者,在不同的時空場域中,以「共感未來」為命題,分享各自的看法與經驗,展開與台灣藝術單位的對話。
此外,視盟更首次向國際藝術空間/團體提出雙向交流的想法:突破以往單方面邀請國際藝術空間/團體來臺參與展出、投入活動與參訪國內藝術空間/團體等項目,期許以今年為基點,主動創造出更多合作方式與藝術交流的可能,並持續與國際藝術空間/團體聯繫,目標未來能形塑出穩固的「國際夥伴關係網絡」,深化國際友好,維持更為長久的互動與夥伴關係。
最終視盟成功與Britto Arts Trust(達卡/孟加拉)、Mahal Art Space(丹吉爾/摩洛哥)兩個年度夥伴提案,籌備在當地舉行的實體展出發表,目標嘗試突破地域的疆界與時空的差異,在當地展出彼此合作的現階段成果。
此交流計畫因應外部環境而出現的的轉變,以及視盟累積數年經驗結合今年現況的對應調整,凸顯出遠距合作的重要性,以及國際交流合作中相互流動的可能性。國際/國內藝文單位若能突破距離上的限制,秉持互信、共融原則,相關作業及討論透過網際網絡運作,連同藝術作品展出及相關活動皆以網際網路為橋梁完成,進行線上轉型,將有效拓展藝術創作、藝術活動往往僅供實際參與或體驗的空間與時間限制,更彰顯出未來的國際交流模式或有更多可能。