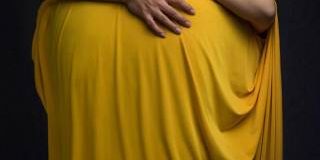 創立於2002年,Etemad Gallery 的創辦人 Mina Etemad 為伊朗當代藝術的先驅,並使伊朗成為1970年代的西亞(中東)擁有最多西方藝術藝術的收藏的地區。
Etemad Gallery 提供經與知名藝術家展覽機會,重新檢視傳統文化,並在在全球化、都市化浪潮下反思現代化、女性主義與暴力等當代議題。
In 2002, Etemad Gallery, was established in Tehran by Mina and Amir Hossein Etemad.
Mina Etemad, a pioneer of contemporary art in Iran, was amongst the first to join the Tehran Museum of Contemporary Art. She was instrumental in helping to position Iran as one of the biggest collectors of western art during the 1970's in the middle east.
The gallery is committed to raising the profile of Iranian contemporary art by featuring emerging and established artists. The works exhibited range from abstraction to figuration, with adherence to innovative techniques and aesthetic styles. Today, Iran's emerging contemporary art scene challenges stereotypes of a society mired in tradition. Young avant-garde artists find inspiration in often complex and interwoven sub-cultures. These artists depict developments triggered by rapid urbanisation, globalisation and changes in demographics, while they address some conceptual themes like modernity, identity, femininity and violence.
Etemad's commitment to contemporary art is deeply rooted in a history of passion for art, encouraged by supporting artists throughout different stages of their career.
原文出自 Etemad Gallery 官方網站,由社團法人台灣視覺藝術協會整理翻譯。
Text in this page is originally from the official website of Etemad Gallery and has been translated and altered by AVAT.