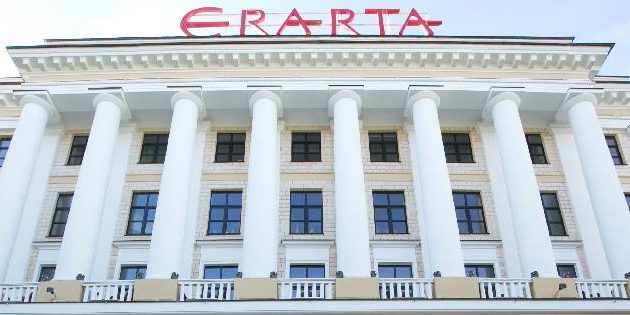 位於聖彼得堡,是俄羅斯境內最大的私人當代藝術機構,致力於讓對當代藝術有興趣的大眾及創作者有互動的空間,支持有才華的年輕藝術家,以及推廣俄羅斯當代藝術的發展。除博物館之外,也有研究中心和其他的空間提供藝術家創作,是個多項當代藝術業務同時運作發展的機構。
┃官網:www.erarta.com
ERARTA IS THE LARGEST PRIVATE MUSEUM OF CONTEMPORARY ART IN RUSSIA
Erarta Museum aims to discover, research, collect and popularize works of art created by talented contemporary artists of Russia. The museum collection provides an opportunity to see works of both renowned masters and inherently talented authentic artists who aren't yet widely known but whose art is already on an outstanding level. Besides displaying its permanent collection in the left wing of the Erarta building in St. Petersburg, the museum is also engaged in exhibition projects, the main one being "Russia in Erarta", which showcases works by talented artists from Russia's various regions such as Perm, Krasnodar, Ufa, Novosibirsk and many others. Erarta's activity is aimed at the widest audience and its goal is to make contemporary art an important part of as many people's lives as possible and help those without any prior experience of contemporary art develop a passion for it. In order to help achieve those objectives, Erarta Museum is also actively engaged in its own creativity and has created a series of unique projects, which can only be seen within its walls and are aimed at bringing people closer to contemporary art.
原文出自 Erarta Museum 官方網站,由社團法人台灣視覺藝術協會整理翻譯。
Text in this page is originally from the official website of Erarta Museum and has been translated and altered by AVAT.